Kelas
BF1 Free Training Classes and Workshop Malaysia
BF1 provide free training classes and workshop in Malaysia for soap making, perfume making, essential oils, herbal tea, reflexology, aromatherapy massage and candle making. You may subscribe our classes schedule in our Facebook Page.
* Register And Subscribe On Facebook * Classes Photo On Facebook * Classes Video
We made easy for the participants to subscribe all our classes in Facebook, just like our Facebook Page and click on "Subscribe" in our Facebook Events.
BF1 Free Training Classes include :
* Essential Oils Class
* Perfume Making Class
* Soap Making Class
* Making Body Scrub Class
* Making Massage Oil Class
* Making Body Shampoo Class
* Making Body Lotion Class
* Candle Making Class
* Making Herbal Tea Class

* Aura Enhancement Class
* Natural Healing Class
* Healing Therapy Class
* 紫微命理
* 气场能量 ( Aura )
* Reflexology Class
* Mental Healing Class
* Aromatherapy Class
* Anti Aging Class
* Body Slimming Class

* Online Business Class
* Own Product Brand (OEM) Class
---
---
---
---
Start Your Own Product Brand (OEM) in Malaysia
Step for starting your products branding for hair, beauty, perfumes, essential oils and aromatic products.
* How to select Brand Name * How to select products range * How to promote your brand
* Date : 09th January 2016 (Saturday) * Time : 2.00pm to 4.00pm
* Language : English * Fee : 100% Free ( No Condition )
---
BF1 Online Business Classes Malaysia
Start Your Online Business - BF1 Free Training Workshop
* How to chose domain name * How to set up online shop * How to promote your brand
* Date : 23th January 2016 (Saturday) * Time : 2.00pm to 4.00pm
* Language : English * Fee : 100% Free ( No Condition )
---
BF1 Reflexology Treatment And Neck Pain Relief Malaysia
If you facing neck pain or back pain, please come for the Free Reflexology Workshop and Treatment, Is 100% Free, no buying required.
* Date : 27th Febuary 2016 (Saturday) * Time : 2.00pm to 4.00pm
* Language : English * Fee : 100% Free ( No Condition )
---
BF1 Body Slimming Classes Malaysia
2 Hours free workshop about body slimming with natural formulation for Body Slimming and Firming by Pure Essential Oils.
* Date : 12th March 2016 (Saturday) * Time : 2.00pm to 4.00pm
* Language : English * Fee : 100% Free ( No Condition )
---
BF1 Anti Aging Classes Malaysia
2 Hours free workshop about anti aging with natural formulation for anti aging and face firming by Pure Essential Oils.
* Date : 26th March 2016 (Saturday) * Time : 2.00pm to 4.00pm
* Language : English * Fee : 100% Free ( No Condition )
---
BF1 Aura Healing Therapy Classes 1-3 ( Certificates ) Malaysia
3 lessons for Aura Healing Therapy complete with certification after test.
* Date : 09th April 2016 (Saturday) * Time : 2.00pm to 4.00pm
* Language : English * Fee : 100% Free ( No Condition )
---
BF1 Perfume Making Classes Malaysia
2 hours of fragrance and perfume mixing training class for create new scent for your own.
* Date : 23th April 2015 (Saturday) * Time : 2.00pm to 4.00pm
* Language : English * Fee : 100% Free ( No Condition )
---
Best Formula Industries [ BF1 ]
146, Jalan Segambut,
Kuala Lumpur,
Malaysia 51200

.

* Registration : http://shop.bf-1.com/index.php?main_page=page&id=58
---
* Waze Map : BF1 Waze Map Direction * Google Map : BF1 Google Map Direction
---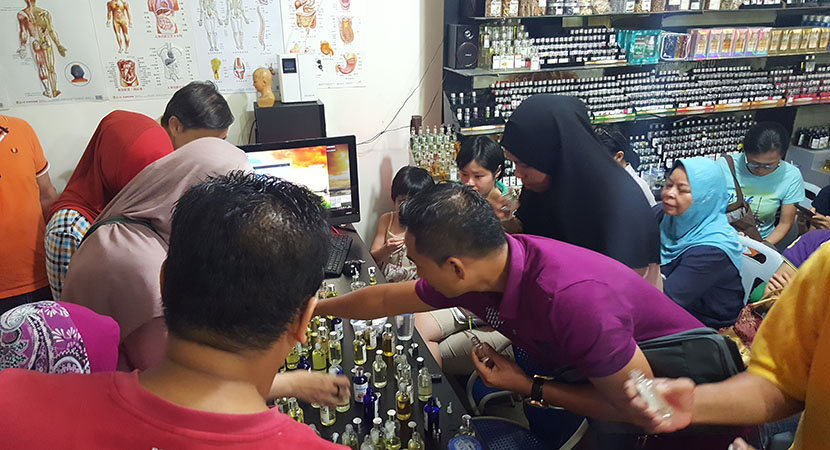 ---